Why the moniker Otter X instead of ____________(animal x)?
Otters, sea otters in particular are awesome!  They love the water as I do, my hair looks like otter fur when wet, they have round heads like I do and they are proto-tool users.  How cool is that.  Sea otters are one of my fav animals and will one day take over the planet.
What is your favorite medium to work in?
Hard to say that I lean to any "one" medium, as my earlier works were all 3D and a combination of any materials I found suited for the project.  My specialties in grad school were foundry (metals casting), pate de verre (glass casting) and wood.  I like using my hands and the physicality of object making found in sculpture.
How does that effect how you create?
Understanding how my earlier sculptural works were labor and process intensive, I love the expediency, immediacy and also the ability to make edits and changes, of computer generated arts in digital and 2D form.
What is your favorite flavor of ice cream?
Ice cream rules.  I must have it everyday.  It would the thing I would miss the most in the event of a global apocalypse-total breakdown of civilization and the infrastructure for its distribution was to vanish.  My fav flavors are plain ol smooth chocolate hagen daaz at a very cold temperature, followed closely by strawberry and coffee hagen daaz.  If I could get to it everyday, BiRite creamery in SF makes the absolute best ice cream in the USA.
What is the best coast?
Without a doubt the Californian coast!  Left Coast!
What animal would you most like to have as a pet?
A snow leopard or elephant.  I'd love a whale, but I wouldn't know where to put it or how to feed it.  I guess an elephant would pose similar housing problems…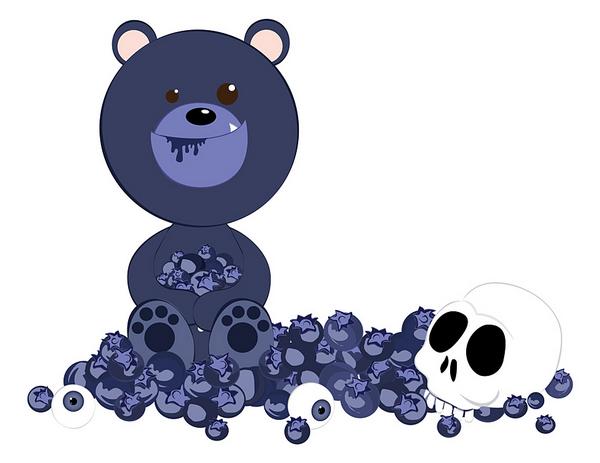 Was the moon landing in July 20, 1969 a hoax?
No way, I must believe in it because we need to embrace space travel!
What work of your own do you feel is the best? Why?
I think my favorite all time work is a multiple part, articulated, sterling silver robot cricket with LED eyes I made many years ago.  Now I would say any of my IWG designer art toys are my current fav.
Who makes the best shoes?
I love pf flyers and 5tennie guide shoes, but prada sport makes some pretty awesome appleseed-esque stompin' boots sometimes.
What's on your play list?
Toots and the Maytals, Operation Ivy, Wu tang, Beethoven's 9th, Coleman Hawkins, John Coltrane, Dead can Dance, Thievery Corporation, Air, Tycho, Alton Ellis, Prince Buster, Scratch Massive, the Damned, Mozart's le nozze de Figaro, Mazzy Star, Billie Holiday
Burrito or Sandwich?
BOTH!!
Click the Above Image to go to Otter X's Site