What can you tell us about Treeson? How did this character come about?
Treeson is a kind creature raised by the trees in the forest; the logger who was trying to cut down the tree that raised him stabbed him in the chest with a tree branch. After being wounded, he met Ren, his only human friend, who played with him and became his best friend. Neither Treeson nor Ren were very popular with the local kids, but they kept each other company and tried to save the trees in the city from being cut down by humans that wanted to put up more buildings.
Treeson was born on 8th August 2005. I love to think on my way to work and whenever I have an idea, I write/draw on my sketchbook. A story idea story came to me from an article about deforestation I read at that time, and I was inspired to draw the story to bring out the message, so I created Treeson.
Who are your heroes?
My grandmother is my hero, she suffered a lot from the war, and she is a very kind and tough woman. I remember she woke up at 5 am every morning to take care of our family, and encourages me to do what I like, she is the greatest person I ever meet in my life.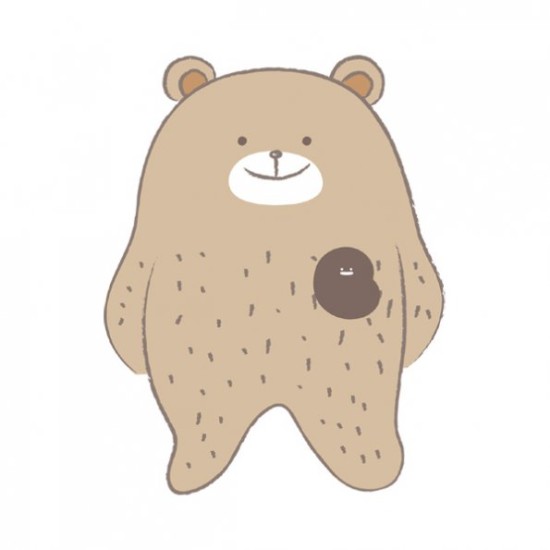 From what or where do you find your inspiration?
Music, movie, ghost stories, things happen surround me, the old building…etc.
When did you realize you wanted to be an artist?
Since I was a child, I only love to draw, I never think of being an artist at that time. In 2004, I happened to work on several illustration projects, and I start to show my portfolio online, I guess that's how it begins…
Do you have any upcoming projects you would like to tell us about?
I still work on the Treeson project, but there will be a 5″ Ren figure release soon and some new project about Treeson for the coming Taipei Toy Festival 2010.
If you could have any other occupation what would it be?
I am not a full time artist, I'm a multimedia designer now and vice versa, I want to be a full time artist.
Do you write the stories as well as illustrate them?
Yes I wrote and drew all the stories.
Who gives better hugs Treeson or Pandas?
ha ha ha, difficult question, I want to say both 🙂
Are there any artists you would like to colab with? If so who?
Wow there is so many great artists I admire! If I have a chance, I wish I could colab with Cody Hudson, Evan Hecox, and a Chinese painter Wu Guan Zhong.
Any question you want to ask yourself, because my questions are lame. Ha ha.
ur question  are not lame, and I am not good at expressing myself in some way, coz I m a low profile and shy person 🙂
Sandwich or Burrito?
Burrito
Click Dinob to see more
interview by Adam