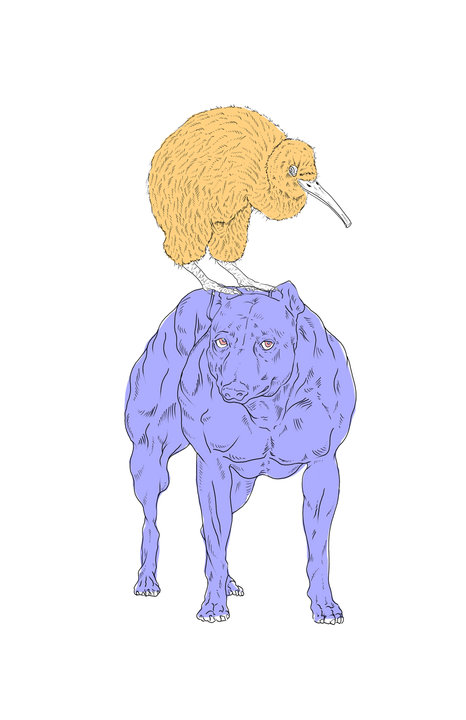 Describe yourself in five words.
going, going, going, going, gone.
What is your approach to design?
As straight forward as possible. I like think the viewer has his sh*t together and doesn't wanna screw around, but on the other hand I thoroughly enjoy a handsome page.

What inspires you to keep going,and how do you keep yourself motivated?
An intense enjoyment of it. If you don't have that then it can get pretty grim.
When did you first discover your creative talents?
For a brief time when I was young, my Mother and I spent a few years up in Alaska, in a town called Kenai. We would sit around and draw the Saturday morning cartoons. Under Dog, Droopy, Wile E Coyote, The Flintstones, etc.. It was less, a discovery of talent, and more of a discovery of the enjoyment for making drawings. I was three.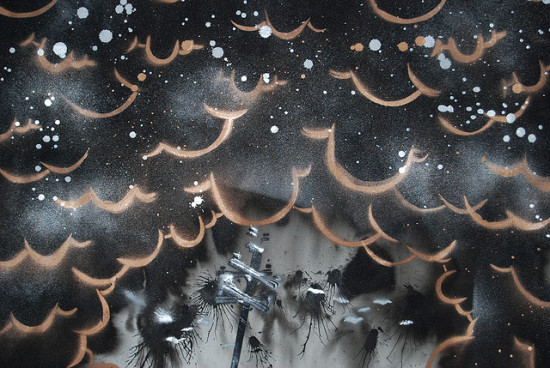 If you could live anywhere in the world where would it be?
Somewhere with good surf.
What is the craziest thing you have ever done?
Some blood-curdling sh*t man … no comment.

How would you describe your style?
I really don't know. I hope I have a unique style, but it's almost impossible to not be influenced by others. If I had to be specific I would say I identify with a rough skateboard style or a punk vibe the most. I make a lot art in various mediums so I like to keep my style changing. I like to switch it up.
Have you been watching The Walking Dead?
No, but I'll check it out. I have really been digging Justified. Sweaty, Southern slang poetry, with guns. The dialog gets me. I have had a fascination with all things Southern stuff lately.

Video games or Board games?
Video all the way. Screw dice. I play Counter Strike Source and Team Fortress Two. I'm old school gamer in that way.
What is your favorite Otter Pop?
I like the gigantic generic ones from the corner liquor store. "7-up" flavor. Yum.

Sandwich or Burrito?
Burrito Por Vida Geuy !
… although I do love great pastrami, but who doesn't ?–
Click the above image to see more……
interview by Adam