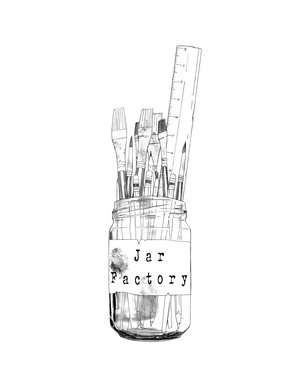 What was the last great movie you watched?
The last great movie I watched has to be Gran Torino.
Tell us a bit about "The Long Winter".
'The Long Winter' is my first creator-owned project due out sometime next year. I'll be taking care of all of the art duties as well as sharing writing credits with my good friend, Richard Birdsall. It's planned to be released in a trade book format, so you won't see much of me for 6-8 months, aside from a pinup here and there.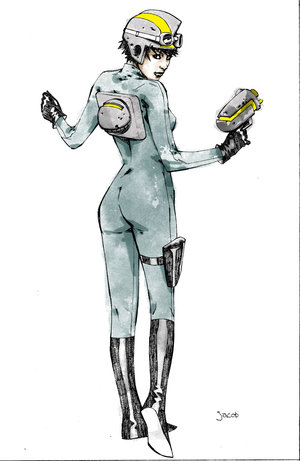 Where is the best place to grab a late night bite to eat?
My best place to grab a late night bite has to be Norms.
How did you get your start in comics?
I started in comics as an assistant inker to Art Thibert many years ago. That helped me develop storytelling skills and taught me what inking was. 'Smart Bullets', at High Tower Comics, is my first official published comic work. It's been an exciting year and I am looking forward to what's coming next and what the future holds.
Best cover song (band and song)?
Best cover song i'd have to say is Muse's cover of Nina Simone's 'Feeling Good'.
Who has worse hair plugs Nicolas Cage or Brendan Fraser?
Brendan Frasier has hair plugs?
Who would win in a fight Guy Gardner or Richard Rider?
Guy Gardner, hands down.
What is you favorite watering hole?
My favorite is anywhere that offers karaoke and beer.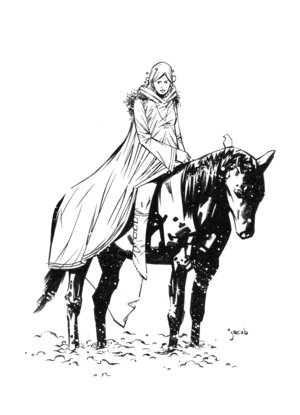 How many hours a day do you spend drawing?
I usually draw an average of 6 hours a day, depending on the content of the page.
Sandwich or Burrito?
Definitely sandwich over burrito.
Click the Above Image to See More of Jacob's Comic Work