Where do you find inspiration for your creations?
My inspiration can be pretty random and mood driven. Sometimes it is driven by the absence of something I'd like to see. It can be a composite of things that I am personally interested in or maybe even something I saw that I'm trying to visually interpret it into a piece, but an exaggerated version that helps convey how it made me feel.
When did you first decide you wanted to be an artist?
I've loved art all my life and have been creating it for as long as I can remember. As a kid I wasn't even aware that it was something that could be pursued till about 7th or 8th grade. An art teacher told me about an art high school that I should try for and that's when it became a calculated goal.
Does music play a role in the creative process, and who are listening to?
Absolutely. As for my passions in life, music is a close second to art. Some of my art is either directly or indirectly inspired by music. A few years ago I became obsessed with the British glam rock movement of the early 1970s and have been hooked ever since. I drop stars into some of my art as a nod to this soul love. I am constantly listening to David Bowie, T.Rex, Brian Eno, Queen, Mott The Hoople, Roxy Music, The Sweet, Jobriath, Slade, Wizzard, etc.
What super secret projects do you have in the works that you can share with us?
I'm going to be working on a David Bowie sculpture for a gallery show in January.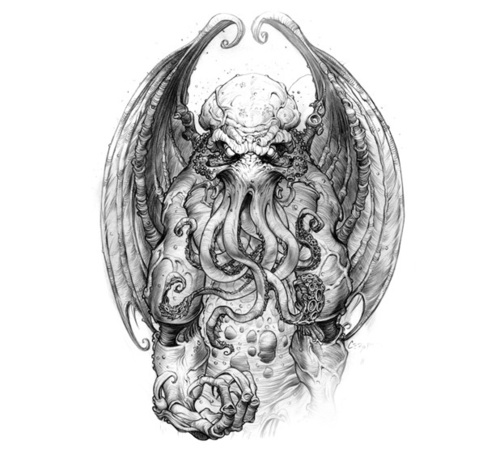 Pets, do you have any?
I have one cat. His name is Ziggy…of course.
What is your favorite meal of the day? And where is your favorite place to eat in the city?
I'd say lunch because it leaves itself open for more broader possibilities. There's a Mexican restaurant in my neighborhood that I really like. I can eat there, get drunk, and it's within staggering distance from home.
Do you have a type of medium you prefer to work in, and why?
Pencil is up there because the turnaround time is fast. Sculpting is starting to become one of my favorites.
Some artists that you admire.
Norman Rockwell, Andrew Wyeth, Egon Schiele, Gustav Klimt, Richard Corben, Alphonse Mucha, Albrecht Dürer,……
What was the biggest risk you have taken, and was it worth it?
Becoming an artist and I'll let you know.
The last good movie you saw.
Searching for Sugar Man
How does a typical day start?
Getting up at 6 AM. Feeding the cat. Checking e-mail. Do some work. Visit my 95 year old grandfather.
If you could go anywhere in the world for a visit where would it be, and why?
It used to be Vienna but as I get older Paris has moved up as a place of interest. As silly as it sounds, the romanticized history of it makes me want to go. So much of it's historical integrity seems to be intact. And of course there is only one Eiffel tower.
Sandwich or Burrito?  
As of the time of this interview: sandwich.
click on the above image to see more.
Interview by Steve Donnelly