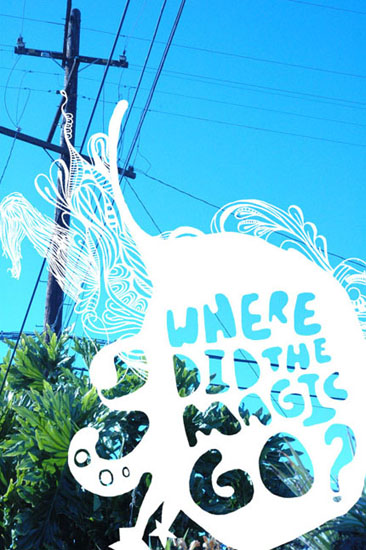 Tell us a bit about Ken…..
Ken is just a person who is the cafeteria lady (hairnet and all) during the day and dicks around at night.  That includes drawing, drinking and masturbating.  It's not as fun as you think.
When do you find time to work on art?
At night.  At a park.  With a candle as a light source.  It certainly sounds romantic doesn't it?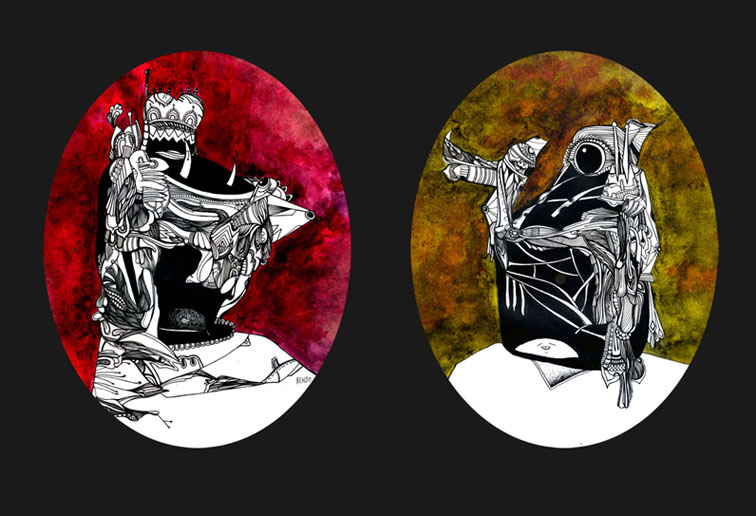 What is your favorite medium?
Pen and ink.  Always black.  Color scares me.
Found any "new" music worth listening to?
Always on the lookout for some "fresh" stuff to listen to.  Currently enjoying really sissy music like, Au Revoir Simone, Memory Tapes and Toros Y Moi.
If you are up past midnight what are you doing?
Whacking it, then reading random articles online and plotting my next move on paper.
What inspires you most to do new works?
The slight chance to impress the boys.
Schwarzenegger better actor or governor?
Yo no se.
What are your thoughts on the McRib?
I'd eat it if I need to reminisce about high school lunch.  If you would've ask me about Taco Snacks, I'd write you a book.
Who was the last person you called?
David.  David Celaya.  The gayest straight guy I've ever met.
Sandwich or burrito?
Asada burrito with red salsa, NO FUCKING BEANS.
Click the Heads to See More