What is you favorite breakfast cereal? / Did you have a favorite "cereal prize"?
I like the Special K with berries, but without the berries mostly. The favorite prize is whatever's new in the email or online places. I think Cracker Jacks are always the best prizes, that's just a magic mixture.
Stallone, Over the Top or Demolition Man?
Would it be fair to put up Stallone's Over the Top against Swayze's Road House? That would be a great if you also include Smokey and the Bandit just for kicks. Either way I'm gonna have popcorn, drinks and laugh all over the couch.
What is the most beautiful spot in the city?
I'd have to say the oasis is the best spot. Try the public bath houses ask for Larry. But for scenery I prefer Mailbu, through the mountain / tunnel route.
Battle Cat or Panthor? Which leads to He-Man or Skeletor?
All roads lead to He-Man, you should know that.
What has been your favorite act to see live?
I remember the night my Dad and brother saw the circus and came home and did their own routines for days after. Other than that, I like good music, good comedy, etc.
When readying to show a painting for the first time how do you feel?
Oh it's always exciting to see a painting on a wall. It looks so much different than it does in the studio or on the easel.
Any secret ramen recipes?
No, but there is a great ramen noodle place or two here in town.
What part of the creative process is the most exciting?
Being in it and making things.
What do you enjoy doing that you feel is a waste of time?
Sleeping, but it's so good.
Sandwich or Burrito?
Sandwich. Burritos are more economical, but peanut butter and jelly burritos just doesn't feel right so I stick with sandwiches.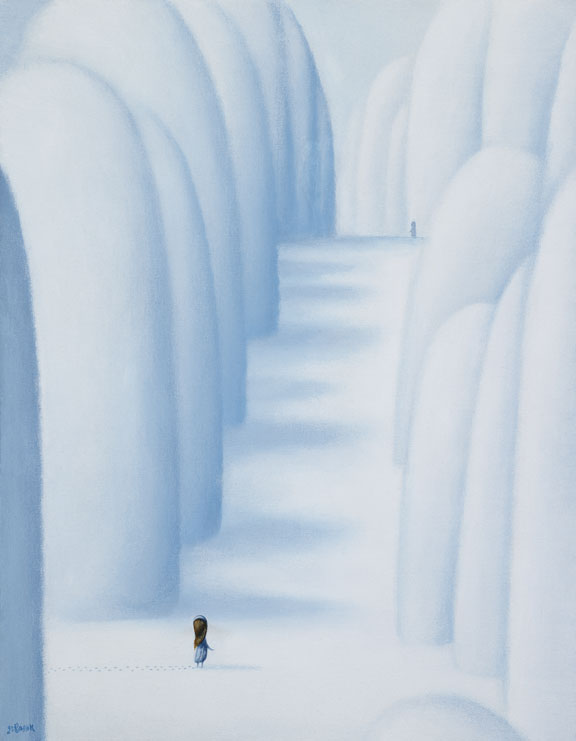 Click the Picture to See Some More Spoor
Giant Robot, Coloring Book, Juxtapoz, Nathan Spoor, James Jean, Kid Robot, Munny, Dunny, Coloring Book, Giant Robot, Coloring Book, Juxtapoz, Nathan Spoor, James Jean, Kid Robot, Munny, Dunny, Coloring Book, Giant Robot, Coloring Book, Juxtapoz,