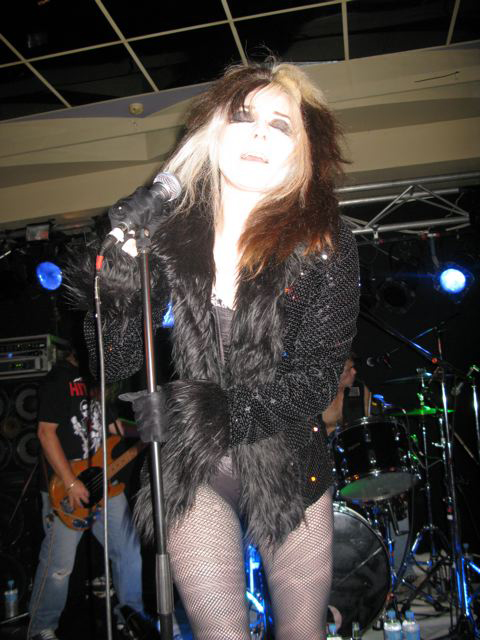 Could you give us a heads up on what you are doing musically these days?
I just recorded a live record with Brad Shepard (Hudu Gurus) and Chris Masuak (Radio Birdman).  They are members of my Australian band the Hitmen.  Just got back from a month tour of Australia.
Do you have any upcoming gallery shows?
Outre Gallery in Sydney and Melbourne Australia through May. The InsideOut Gallery in Traverse City Michigan 7/30/2010 as part of the Traverse City Film Festival hosted by Michael Moore
How much of an influence is music with your art work?
A lot….most my painting captions are my song titles
Who are you listening to these days? And do any new bands excite you?
Today the Heroine Sheiks   Usually Stooges or Doors, Dead Boys, Thunders, I don't know any good Garage band….I don't know what Punk rock is but I know it when I hear it.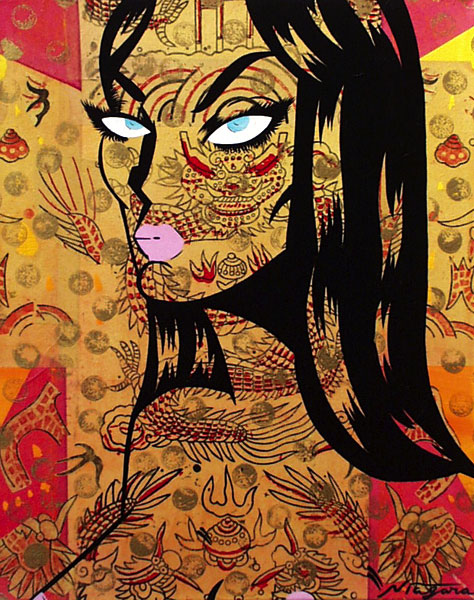 What are your favorite tools of the trade?
paint brush,  canvass, 9mm Browning
When we come to see you in Detroit what's the must do at night? Dinner,Clubbing etc…
Go to the Magic Stick, get plowed, and watch a Detroit band, go to Lafayette Coney Island and get a good Coney Island hot dog…sleep it off.
Who has been the biggest influence in your life?
Andy Warhol, met him a few times in the late 70's.  Ron Asheton the Stooges guitarist and my guitarist in Destroy All Monsters
What is your favorite city to visit?
probably New York or Tokyo, Sydney or Melbourne, London, Paris….they are all about equal
If you could have any super power for a year what would it be? And why?
To be able to avoid doing this interview
Sandwich or Burrito?
….Now you know why…..
Click the image to see more…..
interview by Adam