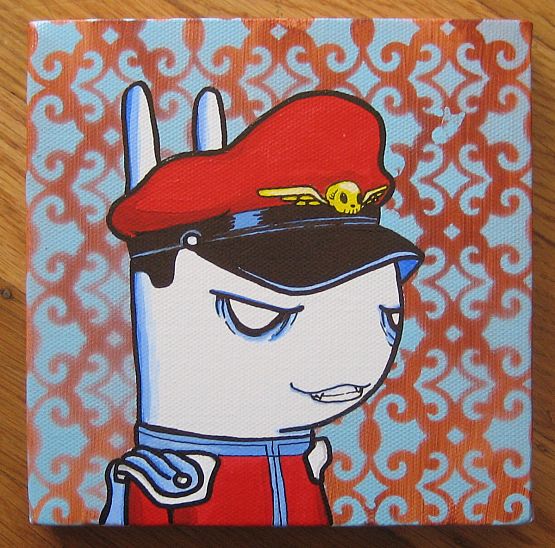 What is the origin to the moniker "Nobody"?
The name "nobody" comes from my experience in the "art" world. In that world and in our own, I feel if you have a reputation or name you don't have to be a good artist, just a well-known artist. So with my name I wanted to say I'm nobody but my art is some body, my art should stand on it's own.
What is your connection to "Everybody Get Up"?
Everybody Get Up, is a group that two friends and myself created. We started showing artist who wanted to show art and were willing to sell their work at prices that were affordable. We show every kind of artist, street, craft, fine, beginner artist, whoever creates art and is willing to get up, we helped them. And we have continued to help every artist we meet, with over 40 artists represented in our last art show, and many more who were unable to make the show.
Where is the best place to eat in the city and what menu?
I'll give you two answers. My favorite breakfast is from Blue Front Cafe in the Upper Haight. It's the croissant with scramble egg, tomato and cheese. And crystal hot sauce….yum:)
For lunch or dinner I love PUERTO ALEGRE, located around 16th and Valencia. It's my favorite Mexican food ever! All their food is awesome and their margaritas are pretty good as well.
What was your favorite toy growing up?
When I was around ten or so, my cousin and I got matching Kent BMX bikes. From that moment on, I was in love with
Riding bikes, for a kid of that age it was the ultimate freedom to hop on your bike and ride anywhere you wanted.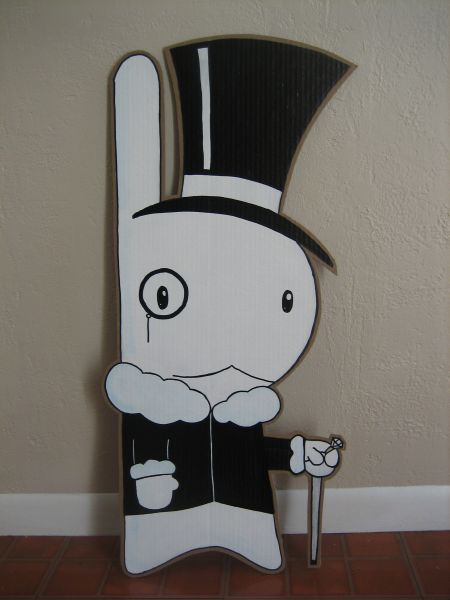 Who would you most like to colab with and on what?
Man tuff question, there are so many artist I like. I'm going to say I would love to colab with Mike Mignola (Creator of Hellboy), on a series of wheat paste for the street. I love his style! I think it would be great to see his and my characters crawling around a city.
A lot of your art seems to be super hero inspired. Any favorite characters or story lines?
I've been collecting comics since I was a kid. I love all the characters, costumes, powers and stories. I feel like
I've been around them so long that it natural for them to come out in my art. The very first comic I can remember picking up is the first appearance of Spiderman's black costume. From that point on I was a fan of Spiderman. In high school I became a fan of the X-Men and by far they are my favorite still. At the moment my favorite story line is the Green Lantern and all the new lantern corps.
What is the must see movie this summer (2009)?
Star Trek, I was very surprised how good it was.
What inspires you most (artistically)?
I'm really inspired by everything around me. From another artist piece to the color combos in a yard. I always carry a pen on me and paper to take notes and draw.
Who are you listening to right now?
Rolling Stones, Sucking In The Seventies
What would you say to a young artist on his/her way to art school?
Try to take in as much information as you can. Experiment with new material and techniques. And take advantage of your schools facilities.
Sandwich or Burrito?
Sandwich.
Click on the Manatee for More Fun With Nobody