Do you have any recent or upcoming projects you'd like to tell us about?
Of course! The current project we're promoting is our upcoming publication Octobriana. It's written by our friend Steve Orlando (who was in last years release Side B: The Music Lover's Comic Anthology) and illustrated, primarily, by Chaz Truog (of Grant Morrison's Animal Man). It's about the newborn goddess of lust, Octobriana, and her trials trying to spread the message of love and protect the rights of the citizens in Soviet Russia. The book is nearly 200 pages and contains 6 short stories as well as original pinups and writing about Octobriana. We're currently running a Kickstarter (until May 24th) to raise the funds to print the book, and free copies of a portion of the story will be available in select shops on Free Comic Book Day on May 1st!
Best place to eat in San Diego.
If you're looking for Mexican, I'd say Las Cuatro Milpas in Barrio Logan. Sushi would be Sushi Bar Kazumi in Hillcrest. And if you're looking for vegan fusion, definitely Sipz in Clairemont!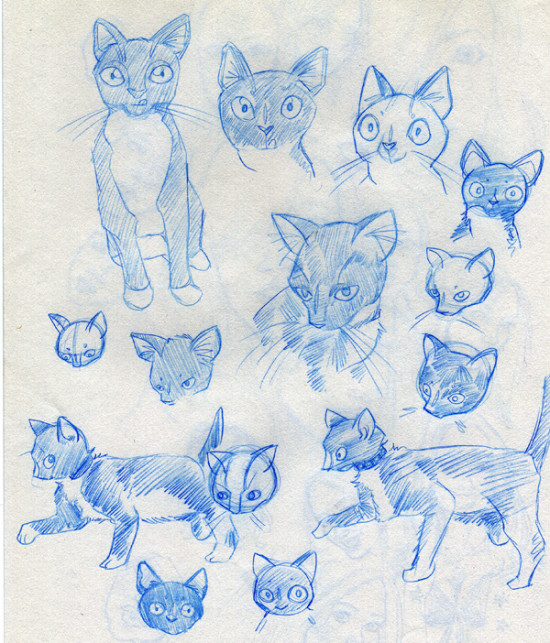 Why comics?
Why not? Truly, I've been passionate about comics and animation since I was very young. It's just something I can't shake! I was one of those kids that was drawing constantly growing up, so it seemed natural to go into a profession where I was already excited about the medium.
If you were to describe your style of art in one word, what would it be?
Quixotic.
How do you feel about being approached at the age of 10! to do a comic for the LA Times?!
Oh man! At the time I was elated! Growing up, it was something I thought of as a lost opportunity for several years; but now it's just one more thing to remind me just how long I've wanted to do this job!
If you were to collaborate with any artist, who would it be?
Just one? Aw, geeze… Probably Brandon Graham, because he's remind me not to stress out so much and just draw.
What was your inspiration growing up?
The Little Mermaid. Hands down. I was so impressed with the concept of animation, that all I wanted to do was accomplish something that took that much effort.
If you could have any super power, what would it be and why?
I'd like to be able to duplicate myself, so that I could get more done in a day. Or stop time. Or speak cat! …That would be pretty awesome, actually.
What's your favorite project that you've worked on thus far?
My pet project is always going to be Primary. I've worked on it for too many years to say any anything else is my favourite. At this moment, I'm definitely most *proud* of the Side B anthology, though!
Favorite candy.
Gummi bears.
Dude, I'm from San Diego! Burritos are always going to win.
Click the image to see more
interview by Meghan