What are you working on right now?
Cleaning up the mess from my most recent batch of paintings and sculptures.
Facial hair; your thoughts?
I wish I could grow some.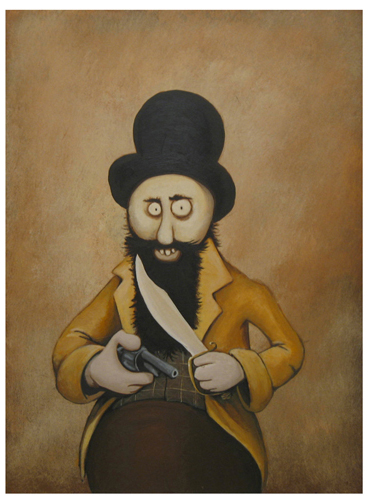 Who would win in a fight a polar bear or a silverback gorilla?
Well, in a regular street fight a polar bear.  But if it was in a steel cage, a gorilla would kick a polar bear's ass.
How rad is it working for ScareFactory?
That really depends on the day.  The most ridiculous piece I ever did ended up on the Tonight Show.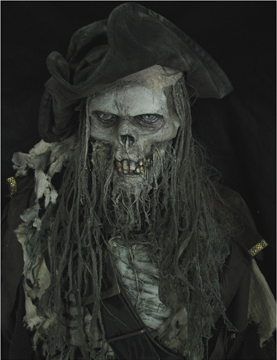 What would be the most awesome piñata filling?
Hotpockets or marbles.
Really loved your custom for Beware Humans Show; how did you get involved with it?
Thanks.  I guess it all started with a lovely weekend drive through Long Island.
Can you classify your style?
Ummm… Cartoonish?
Disney or Pixar animation?
Computer animation is destroying the universe.   Disney had it together in the 1920's & 30's.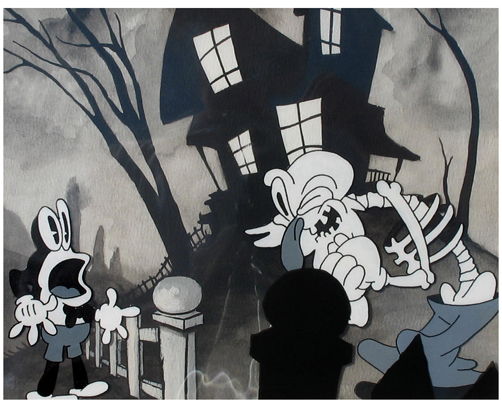 What project to date are you most proud of?
I did this landscape oil painting in third grade that I still haven't topped.
Sandwich or Burrito?
Definitely Burritos since don't come with pickles.
Click the Rhino to See More of Trevor's Goodness